Poster Design
| 10.15.2015
King Lear, Without the Tragedy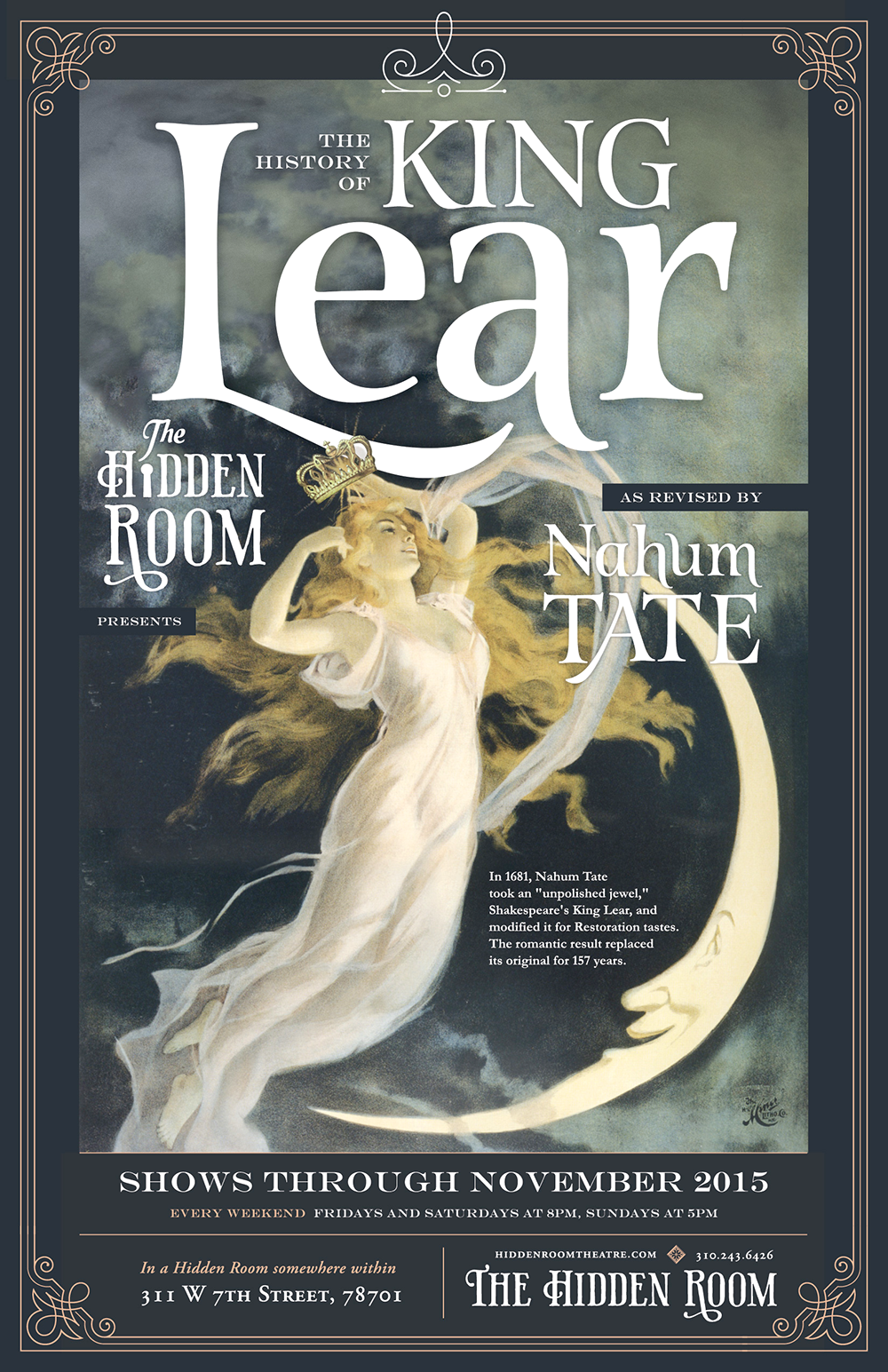 Click on the photo to enlarge or see more images
CLIENT: The Hidden Room Theatre
MEDIUM: Poster Print Design
PROJECT DESCRIPTION: Show poster for the latest production from the globally acclaimed theatre company.
"Transportive," "Sumptuous," and "Impeccable."  Those are some of the words critics used to describe The Hidden Room's staging of the Ludham Tate-revised working of the tragedy, which has a much happier ending than Shakespeare's version.  The show was one of the most celebrated productions of the the Austin Theatre 2015 season, and I was told that Motorblade Postering Service had chosen the poster I made for it as their favorite of the year.   I guess they should know, as they pretty much put up every poster you see anywhere in town.   Check out the website we created for The Hidden Room, to see what they have up next, or check out some of the branding I made for their past productions.
All photos and work are attributed to Five and Four unless otherwise noted. Please give credit if used elsewhere.
Purpose
This is the online showcase of the work and interests of Jennymarie Jemison, the owner and creative director of Five and Four. The work herein was created by Five and Four, which is Jennymarie and select collaborators. Favorite topics include work, life in Austin, film, and freelance success.