Janet Wallace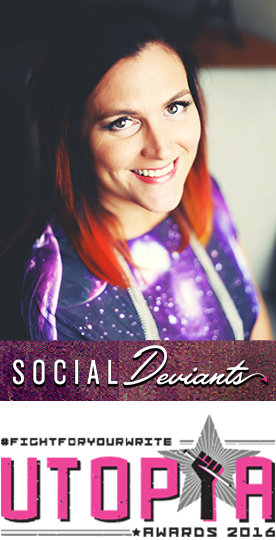 CLIENT: Janet Wallace

THE WORK: Branding for Social Deviants & Utopia Con
Janet is the mastermind behind Social Deviants, a social marketing company that teaches her clients how to build their businesses and stand out by celebrating what makes them unique.  She also founded Utopia Con, a convention for female paranormal YA books and the readers who love them, which is now in its fifth year.  Five & Four created the logos for both of these endeavors, and a big handful of others, going back to 2003.  Janet has a mind that never stops.  She's always creating, always dreaming huge dreams.  I encourage all of my clients to talk to Janet about improving their online impact, and lives in general.  Janet has been making my life better since the day I met her.
All photos and work are attributed to Five and Four unless otherwise noted. Please give credit if used elsewhere.
Purpose
This is the online showcase of the work and interests of Jennymarie Jemison, the owner and creative director of Five and Four. The work herein was created by Five and Four, which is Jennymarie and select collaborators. Favorite topics include work, life in Austin, film, and freelance success.