Christine Henry Andresen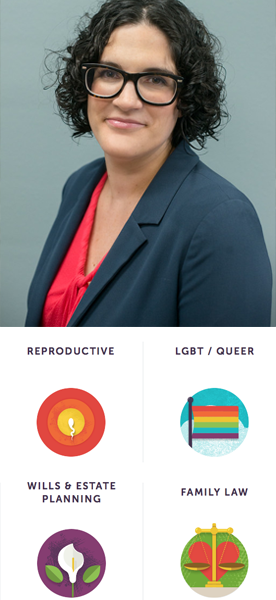 CLIENT: Christine Henry Andresen

THE WORK: Website Design chalaw.com/
"I help people make babies. And I'll help your straight friends get divorced." That's how Christine describs her family law practice. Her support for LGBT families navigating the ever changing legal world of marriage and adoption laws affecting them is one of the services that really set her apart and made me want to work with her. I helped Christine create an online presence that reflected her focus and her personality that could also offer visitors tremendous resources without being overwhelming. I really loved working to infuse the site with Christine's great personal style and an Austin sensibility.
All photos and work are attributed to Five and Four unless otherwise noted. Please give credit if used elsewhere.
Purpose
This is the online showcase of the work and interests of Jennymarie Jemison, the owner and creative director of Five and Four. The work herein was created by Five and Four, which is Jennymarie and select collaborators. Favorite topics include work, life in Austin, film, and freelance success.