Brooke Nichol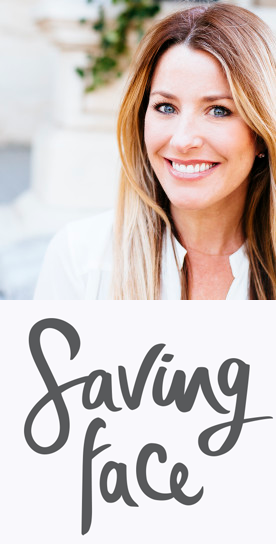 CLIENT: Brooke Nichol

THE WORK: Branding and website design and development
"You have to look good to feel good to do good," says Brooke Nichol, Registered Nurse and powerhouse behind Saving Face, a boutique injectable lounge in central Austin.  In the historic cottage she offices in, her patients find her natural beauty and Mississippi drawl comforting, even as she sticks them with the needles that erase years off their faces.  Working with Brooke on her branding and website was an absolute pleasure from start to finish.  She wanted something that spoke to the completely unique approach she takes with every patient and the artistry she finds in creating natural-looking results.  A completely custom, hand-lettered logo and re-designed website was the result,  reflecting her brand: beautiful, inside and out.
All photos and work are attributed to Five and Four unless otherwise noted. Please give credit if used elsewhere.
Purpose
This is the online showcase of the work and interests of Jennymarie Jemison, the owner and creative director of Five and Four. The work herein was created by Five and Four, which is Jennymarie and select collaborators. Favorite topics include work, life in Austin, film, and freelance success.