New Work
| 01.02.2016
Austin Opportunity Youth Collaborative Logo Redesign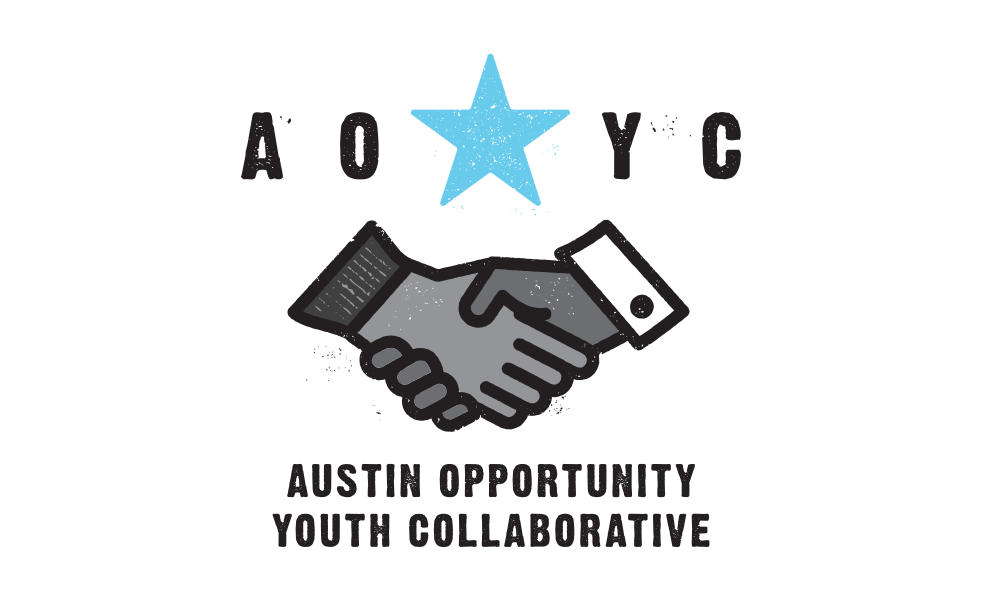 Click on the photo to enlarge or see more images
CLIENT: Austin Opportunity Youth Collaborative
MEDIUM: Logo designed for multiple formats and backgrounds, both print and web
PROJECT DESCRIPTION: Redesign of the previous logo keeping certain hallmarks of the original: A star, a youth and professional of color shaking hands, a black hoodie sleeve, a suit with cuff links, a similar color scheme, at least one logo with a circular mockup
The AOYC focuses on community solutions that give disadvantaged young people a path to a better life. They help them connect to resources that will give them a shot to finish or expand their education, or find meaningful employment. These are kids that have not had an easy way in life thus far. Opportunity Youth means "young people ages 16-24 that are not connected to high school, higher education, or meaningful employment. The AOYC focuses on four priority populations: Parenting youth, Current or former foster youth,
Court-involved youth, and Young men of color.
They came to me with a logo that they'd been using since the beginning. It was very sentimental to them, as it was designed by one of the youth in the early days of the program. Unfortunately, it only existed as a low res jpeg, and wasn't as versatile as their current needs required. The task I was given was to create a logo that adhered to the spirit of that original, but that was more versatile. Their new logo captures the same qualities but is presented in a few different lockups so they have more freedom in how they use it.
I am very proud to be associated this amazing organization.

All photos and work are attributed to Five and Four unless otherwise noted. Please give credit if used elsewhere.
Purpose
This is the online showcase of the work and interests of Jennymarie Jemison, the owner and creative director of Five and Four. The work herein was created by Five and Four, which is Jennymarie and select collaborators. Favorite topics include work, life in Austin, film, and freelance success.