Last Night at the Alamo Poster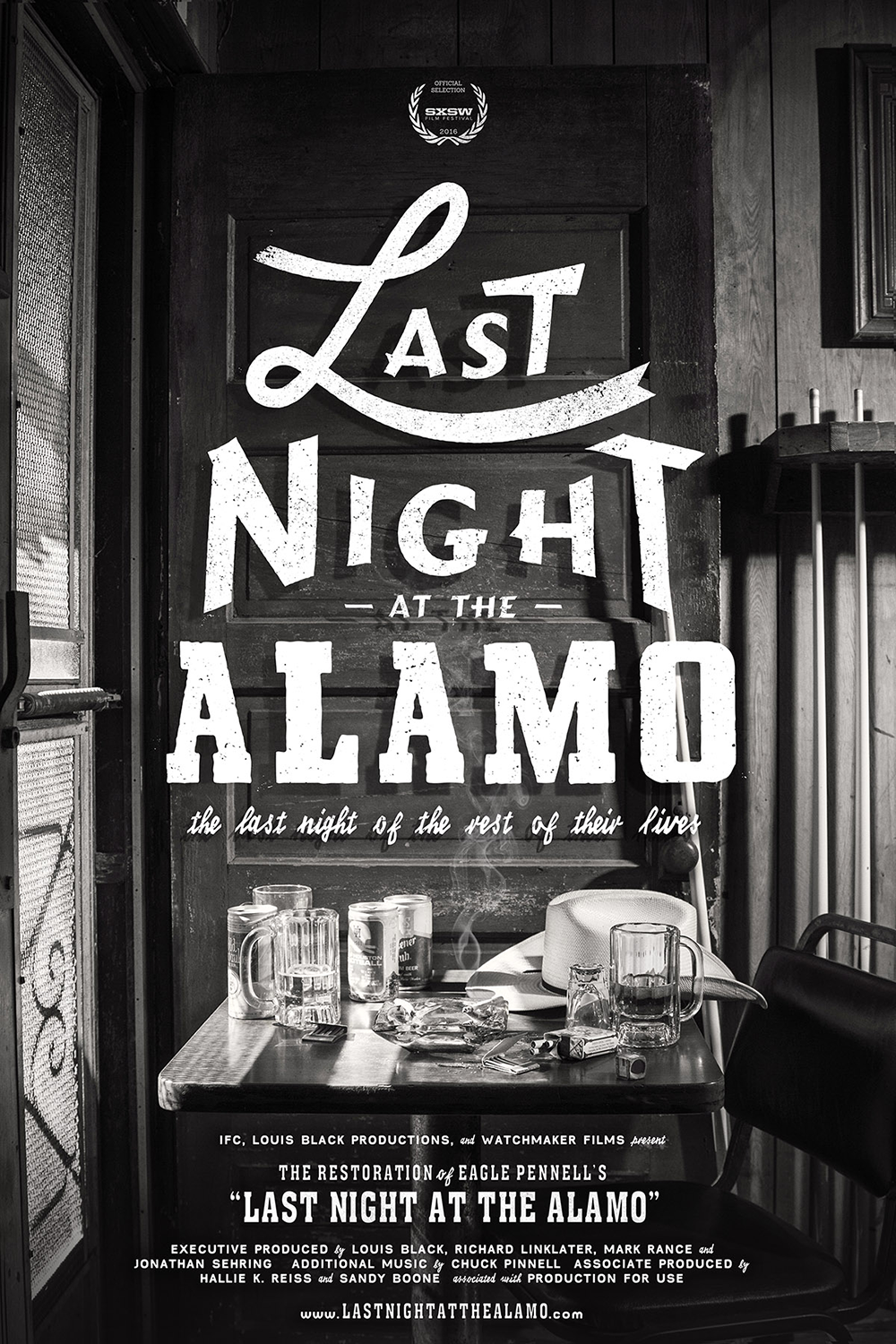 Poster Design for the restoration of the film Last Night at the Alamo by legendary Texas director Eagle Pennell. With the help of Richard Linklater and Jonathan Sehring at IFC, Louis Black Productions and Watchmaker Films restored the original 16mm black-and-white print negative, including audio from the original mix stems. This essential, groundbreaking independent film premiered at SXSW in March, 2016.
Read more about the process of creating the poster here.