Sir Doug and the Genuine Texas Groove Poster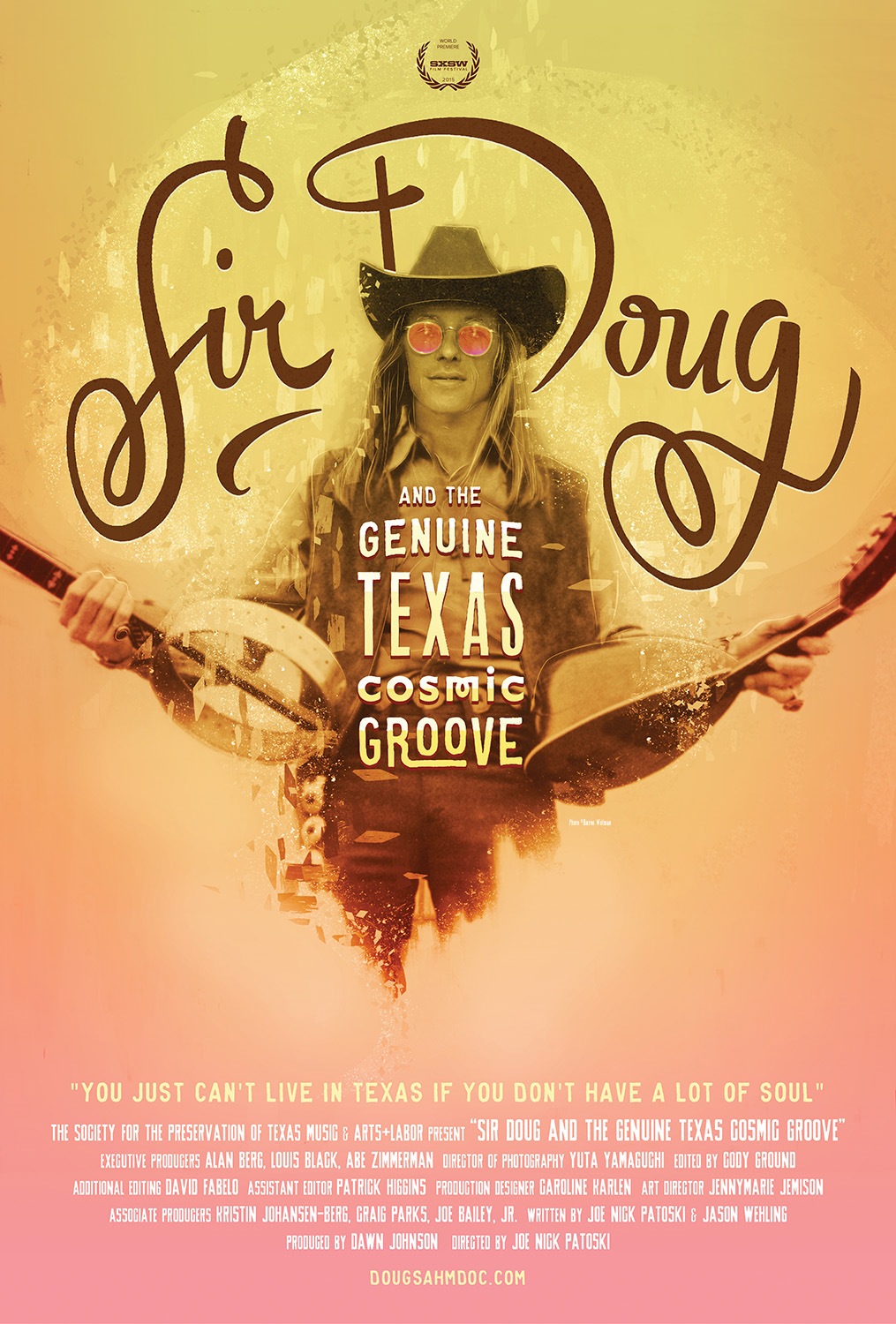 Doug Sahm is a Texas legend. As influential, if not as famous, as Willie Nelson, Doug remains beloved by those who knew him and knew his music. I was not really one of those people initially. I knew of the Texas Tornados, but didn't know how important he was to the history of not just Texas music, but music in general, until I was asked to art direct this excellent documentary about his life and legend by Arts+Labor.
I also got to create the poster for our premiere at SxSW. Doug passed away in the late '90s, but I wanted it to feel as though his psychedelic spirit was still with us. A honkytonk angel, a Texas Tornado, his groove entwined in the Texas sunset.
I didn't take enough behind the scenes photos working on the doc, but here's one of an early iteration of the type treatment on the poster and a blurry pic of hard-working producer Jason Wehling doing some coloring.