New Work
| 12.07.2016
Graham Reynolds Website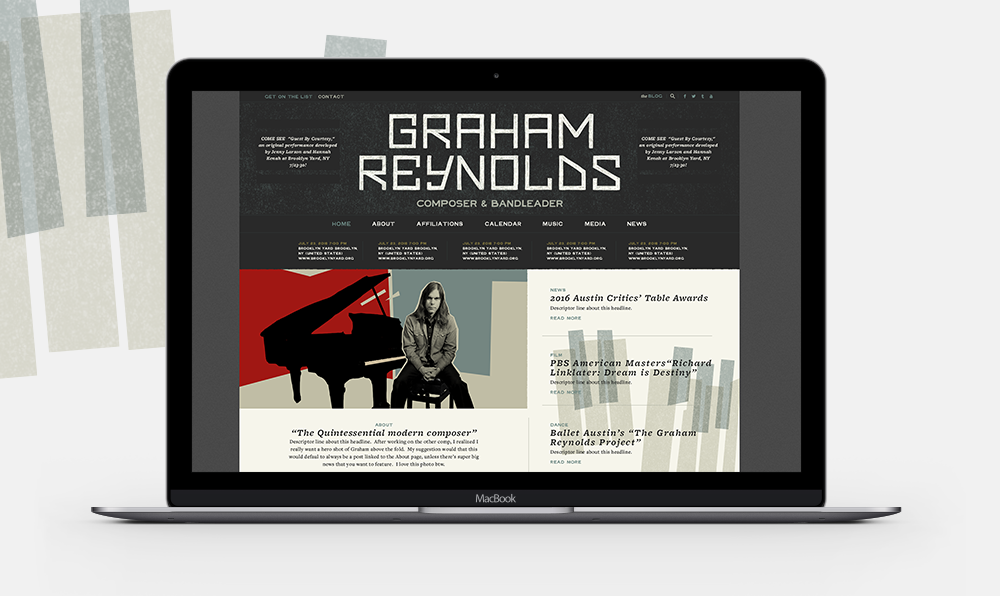 Click on the photo to enlarge or see more images
CLIENT: Graham Reynolds
MEDIUM: Responsive Website Redesign; WordPress back-end; hand-drawn logo
PROJECT DESCRIPTION: grahamreynolds.com Redesign of Graham Reynold's website, which needed to to serve as a hub for all his social media feeds, tour dates, new material releases, and all the many many projects he is working on at any given time.

Is there an artist more important to Austin than Graham Reynolds?  Only Richard Linklater ranks up there in my book.  The way I measure their importance is not just the impact their work has on the city, but also the others they lift up with them.  As one of my heroes, Ava DuVernay, says "If your dream only includes you, it's too small."   Graham is generous with his talents, and his talents are generous. He is a composer, a band-leader, and plays a multitude of instruments.  He likes destroying them.  Designing his website was an honor.
Graham had very specific ideas about how the site should function.  He recommended a flow similar to a news or sports page, which makes a lot of sense as it needed to be a hub for all his social media feeds, and all the wide ranging work he creates for film, theatre, television, and dance.  He loves the work of Saul Bass, whose influence you can see on every page in the shapes we created and the typography throughout. We needed news items and tour dates to be easily accessed.  We also needed to make it function as a press kit and media inquiry delivery system, and with all that going on, it needed to be cool.  He didn't tell me that.  But he's so cool, if his site wasn't cool, I would consider myself an abject failure.  Thankfully, I think we succeeded.
This site was one of my last projects of 2016.  This year has been so hard in so many ways, but I have been so very lucky to have such incredible clients.  I want to thank all of you for trusting me with your business which, like this one, is sometimes an extension of yourself.  It humbles me, and I will always be grateful.
See the whole site here: grahamreynolds.com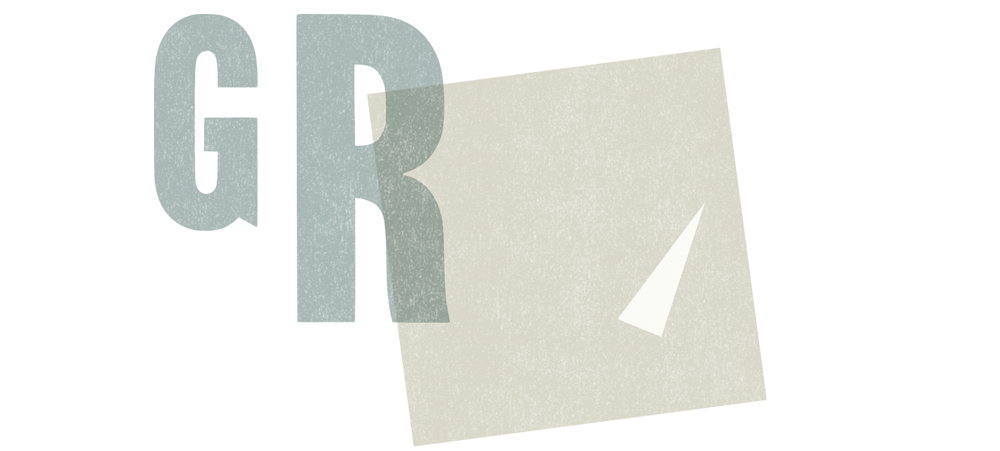 All photos and work are attributed to Five and Four unless otherwise noted. Please give credit if used elsewhere.
Purpose
This is the online showcase of the work and interests of Jennymarie Jemison, the owner and creative director of Five and Four. The work herein was created by Five and Four, which is Jennymarie and select collaborators. Favorite topics include work, life in Austin, film, and freelance success.