Poster Design
| 01.28.2016
Dream is Destiny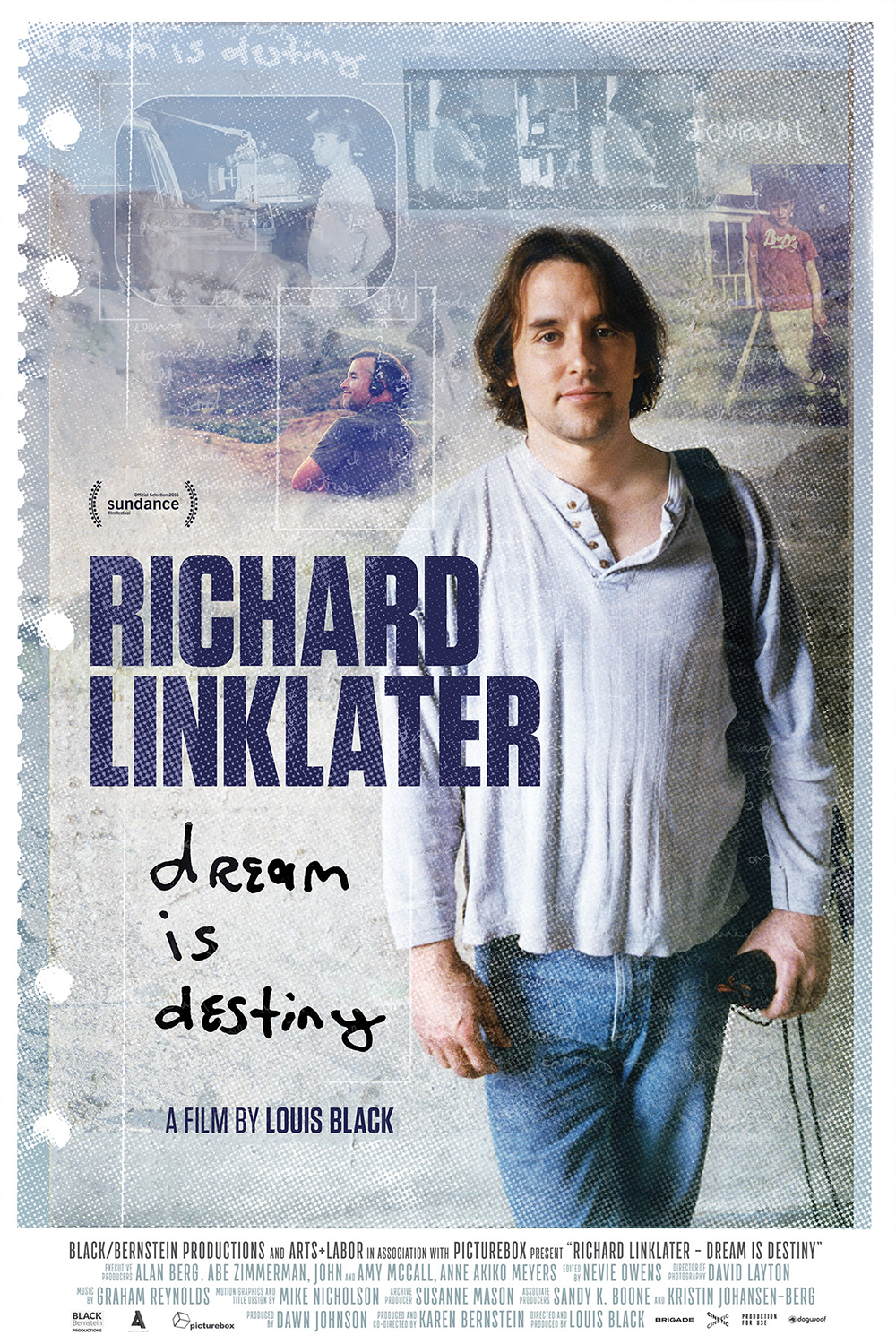 Click on the photo to enlarge or see more images
CLIENT: Black Berstein Productions
MEDIUM: Print and Digital
PROJECT DESCRIPTION: Poster design for the documentary about filmmaker, Richard Linklater, premiering at Sundance 2016 and an upcoming American Masters television special
I was honored to be asked to design the poster for the documentary about Austin's own Richard Linklater that just made its world premiere at Sundance.  For me, it was deeply personal in that I feel so grateful to this particular director in that had he not decided to stay here in those early days of his success, the film industry and community as it is today would absolutely not exist.  The club he and his friends started that crewed Slacker started the Austin Film Society and began to blow on the little umber of flame that was Texas film making.  While we lose out on the film incentives that Georgia and other states offer, Austin remains a hub for independent film. I would have never moved here if not for that.  I would never have met my husband, who also works in film.  I wouldn't know most of my friends here.  And the same could be said for most of them.  When I saw a screening of the film in the AFS screening room, I couldn't help but think as I sat there "Would any of us even be here without Richard Linklater?"  I am glad that this documentary celebrates that he's always done his own thing, and part of that is his choice to stay in Texas.  He will always be an artist I both admire and to whom I am forever grateful.
Sidenote: The title "Dream is Destiny" is Rick's handwriting, written in Sharpie.
All photos and work are attributed to Five and Four unless otherwise noted. Please give credit if used elsewhere.
Purpose
This is the online showcase of the work and interests of Jennymarie Jemison, the owner and creative director of Five and Four. The work herein was created by Five and Four, which is Jennymarie and select collaborators. Favorite topics include work, life in Austin, film, and freelance success.