New Work
| 03.05.2017
2017 Texas Film Awards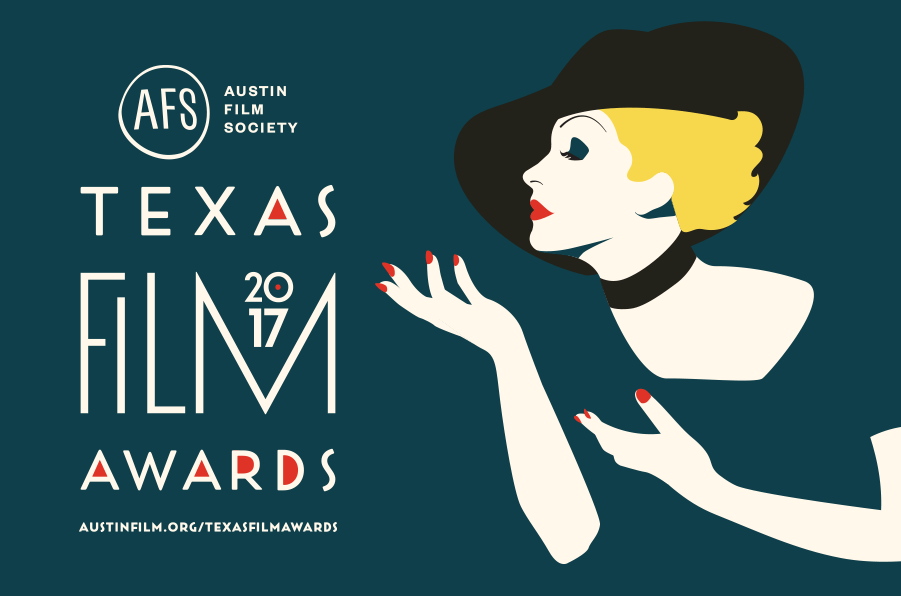 Click on the photo to enlarge or see more images
CLIENT: Austin Film Society (a collaboration with Arts + Labor)
MEDIUM: Print, interactive, motion graphics
PROJECT DESCRIPTION: The look and feel for a black tie gala, including all branding elements, advertising, web graphics and print collateral

For the second year in a row, I have had the honor of working with Arts + Labor and Austin Film Society to art-direct the Texas Film Awards.  This is the biggest night of the year for Austin film.  The gala raises funds that are used for Austin Film Society's filmmaking grants, programming, and educational efforts for the next year.  The ceremony also inducts industry icons into the Texas Film Hall of Fame.
On a personal level, this is my favorite job of the year.  I feel very grateful that sometimes my work in film and design overlaps.  This is the biggest example of that happening. At last year's event, Carol Burnett was inducted into the Texas Hall of Fame, and seeing her on the red carpet next to the logo I designed was one of the all time high points of my career.
The theme this year references pre-war cinema:  Anti-Heroes,
Femme Fatales, Futurist constructions,  The Dream of Cinema.  It's a special year in that AFS is opening a two-screen art house cinema in 2017.  This was announced from the stage last year by Richard Linklater during the awards, and now it's happening.  There is a really cool fundraising campaign to fund the Best Little Arthouse in Texas.  Give if you can.  You could get free popcorn for a year!
Since my friend and photographer ladyboss, Lauren Reynolds Logan, was there too, I couldn't help but ask to get a pic myself on the red carpet.  It was all I could do to not grin like a maniac.   I hope I'll see you there this year.   The honorees have just been announced, and  I am SO EXCITED.
UPDATED: Red carpet images from 2017.
(MICHEAL SHANNON I DIED.)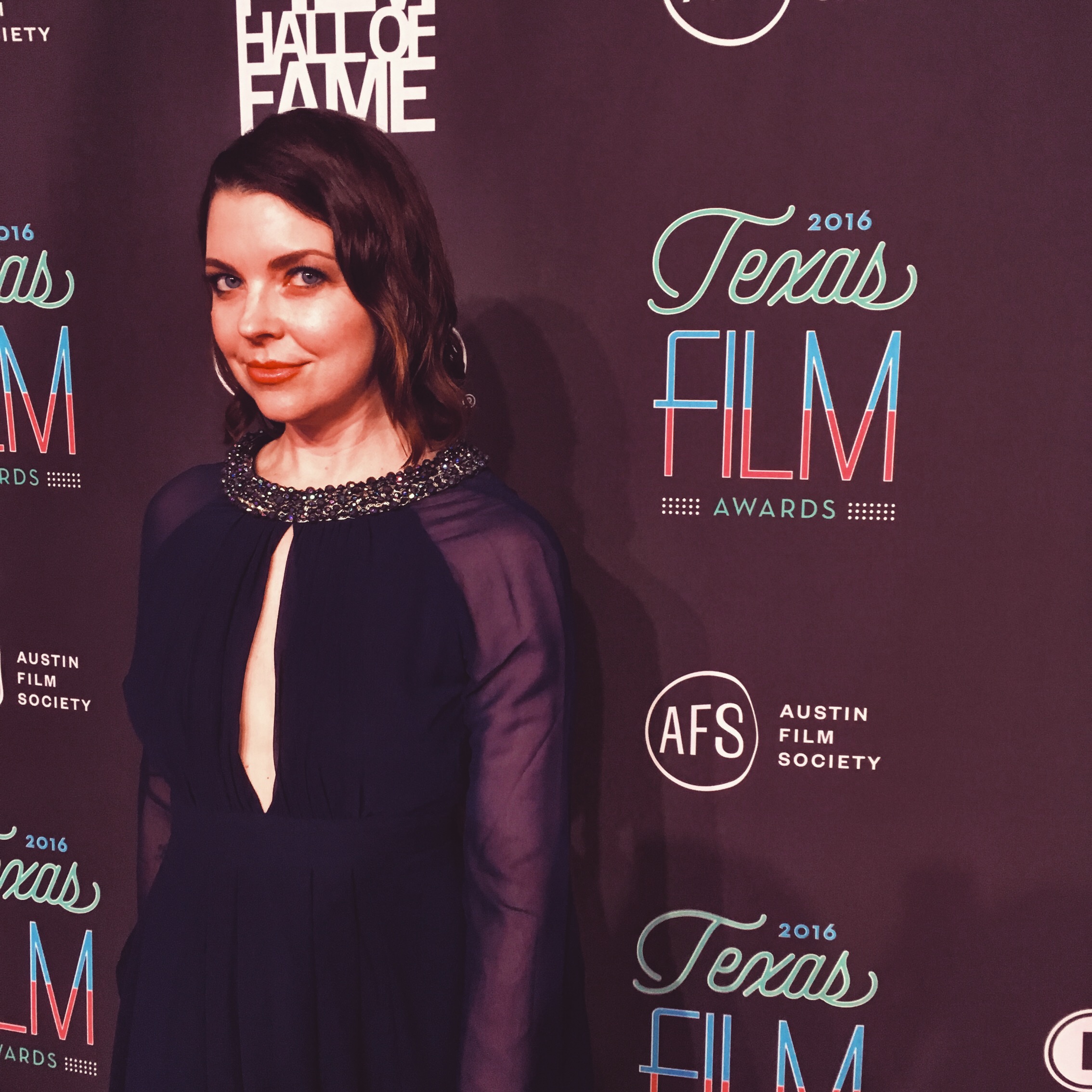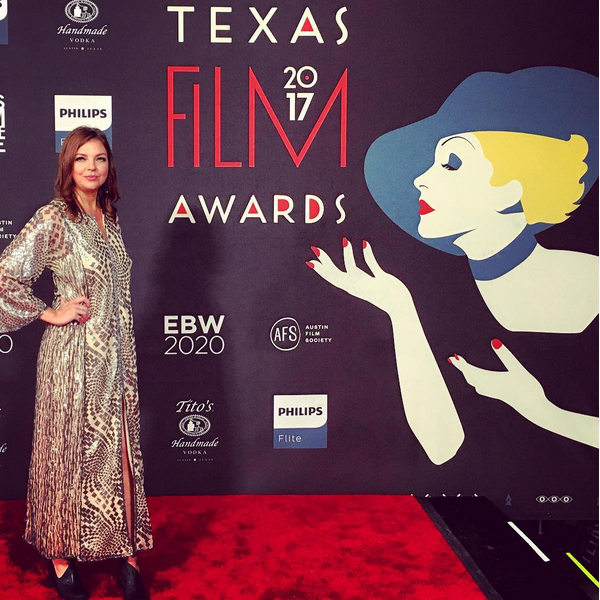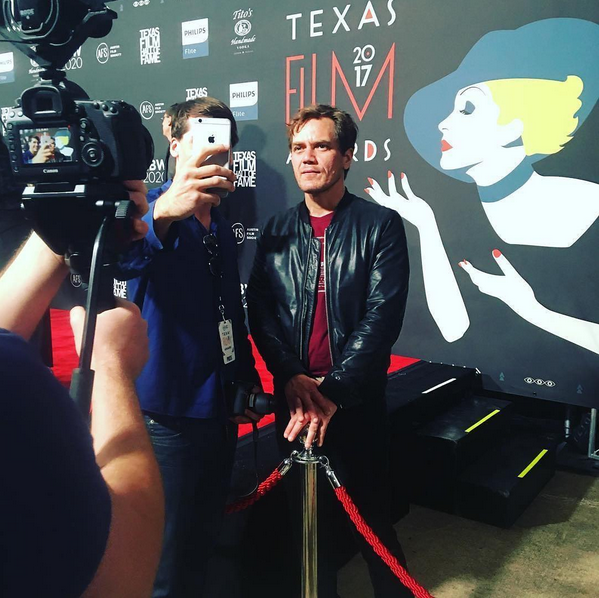 ---
All photos and work are attributed to Five and Four unless otherwise noted. Please give credit if used elsewhere.
Purpose
This is the online showcase of the work and interests of Jennymarie Jemison, the owner and creative director of Five and Four. The work herein was created by Five and Four, which is Jennymarie and select collaborators. Favorite topics include work, life in Austin, film, and freelance success.